Anita Berber...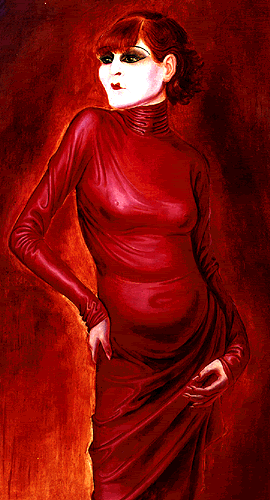 Berlin in the 20's really swung hard. The mark was worthless and you could buy ANY sexual depravity for 10 dollars US .



Anita Berber was the original "burns the candle at both ends" entertainer. Read "The Seven Addictions and five professions od Anita Berber" to find out more. ( if you've ever been to the Kitkat club ..you know what I mean)

Here is a sample that shows what a flat boring culture we really live in now days...

P.S. has anyone here read "A dance between the flames" ?????